Complete Summer Series: Last to Survive • FREE
REG Complete REG Jun 28 • Jul 28 PLY Complete PLAY Jul 29 • Jul 29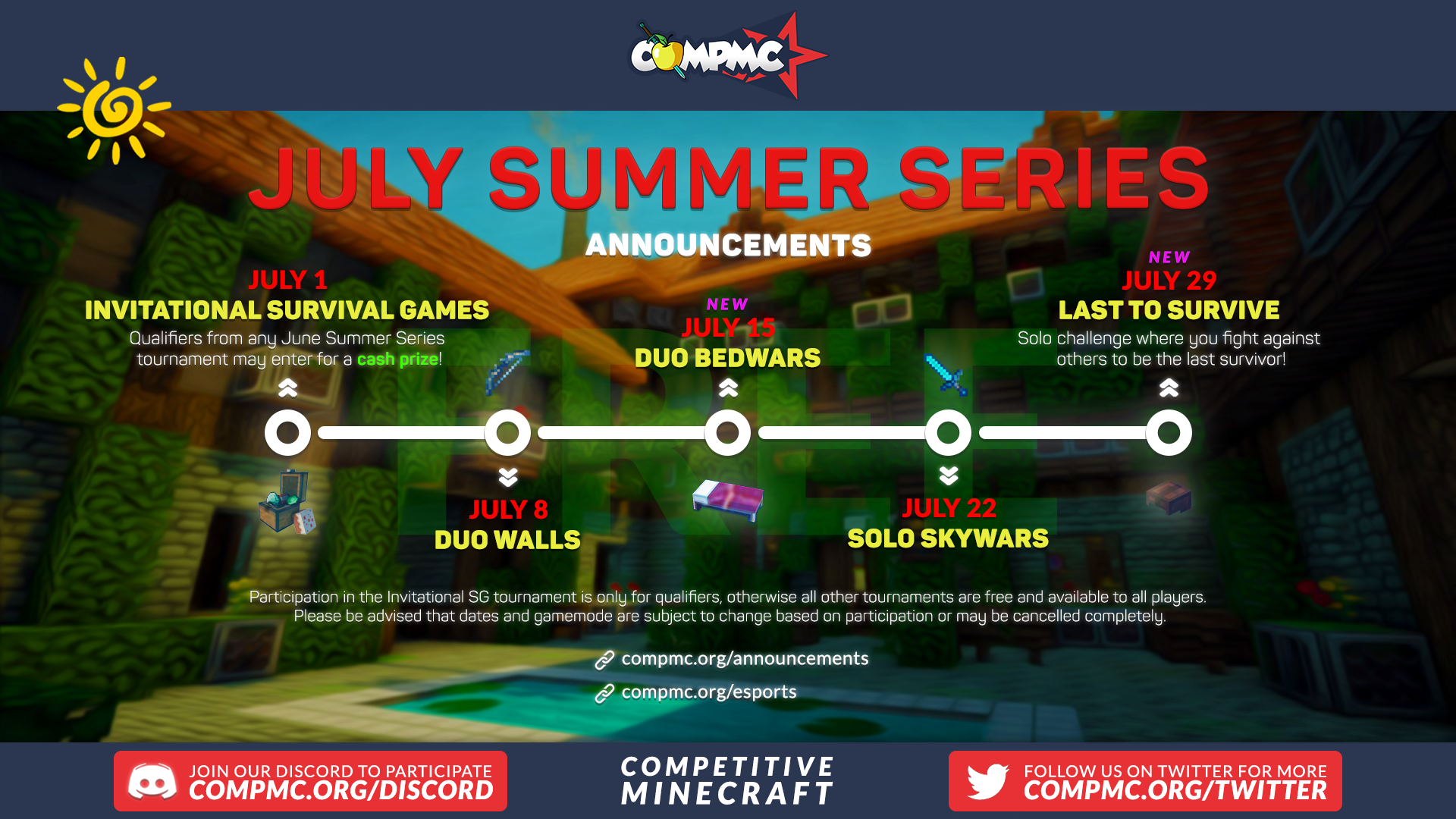 Join us for our Summer Series of events in June! Every Thursday you can sign up to compete in free online tournaments open to everyone! These will feature some of our classic gamemodes such as skywars, capture the wool, survival games, and more. Scoring will be kept and there may be invitational tournaments available later this summer.
More Information Soon!

Rules:

Time:
All summer series tournaments will be played every week on Thursday at 5:00pm EST. They are estimated to go no longer than 2.5 hours. (Time changes and length subject to change)

Format:

Disclaimer:
The Summer Series is an online tournament open to all players, some events will require us to combine signups and teams if they are not at max roster. While we monitor players on our network, please be aware that you may encroach players that attempt to break our organization rules of a PG-Network. All tournaments may be canceled if signups are low.